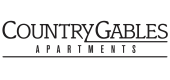 What People Are Saying...
Resident Reviews
|Recommended: YesCute Quaint — I really enjoy it at Country Gables. It's quiet and cozy place to live.
|Recommended: YesGreat — nice. i left maintenance staff 3 star because i havent needed maintenance so far.
|Recommended: No
Okay cheap apartment — The price was right
Thank you for taking the time to give us a review! Please reach out if we can assist with anything. -Your Team at Country Gables
|Recommended: NoDecent apartment for the price — The train going through town in the middle of the night and blowing its horn is horrible and you hear it through the thin windows. The deck on our apartment is becoming increasingly unsafe. The maintenance staff is responsive but their work is sub par. Don't try to recycle or throw anything away on the weekend as it is just piled up on the ground and overflowing out of receptacles.
|Recommended: YesNice Apartment — It's not bad.
|Recommended: NoClean, well maintained, friendly, polite, and understanding. — Quite, cozy, and affordable without sacrifices. Walls are well insulated. Cannot hear my neighbors and I am an upstairs unit. Management is very friendly and the maintenance guy welcomed my girlfriend as I was moving in. Very friendly people here. Paint job inside the unit was not the best - seemed rushed.
|Recommended: Yes
Its clean, comfortable, and close to work — It's a great place to live
Hello Daniel: We are happy to hear about the things you like at Country Gables Apartments and we appreciate your honest feedback about what you do not enjoy as well. We are committed to the continuous improvement of the community. Thank you for the 5 star review :)
|Recommended: Yes
Great apartment complex — Best price and community in Puyallup by far Clean area, nice staff, quiet, and good amount of space Perfect size community so you don't feel sardined in
Hello Jacob Your thoughts are incredibly valuable to us. I appreciate you taking the time to stop and share them. We also appreciate your review. Your feedback is important to us and we always looking forward to improvements. Thank you for the amazing 5-star review!
|Recommended: Yes
Great location and great price — Such a great find in downtown Puyallup You can't beat the price and location The staff is friendly, and responsive, the community is quiet, and the grounds are kept very clean We highly recommend Country Gables to anyone needing an apartment
Hello Ariel: We love having you here with us! I'm really happy that you're having a great time. This is definitely the level of satisfaction we want all of our residents to experience, so it's good to know that we've made this happen for you. We'll continue making our community a great place to live! Thank you Kiran C. Community Manager
|Recommended: Yes
Review and suggestion — Just a suggestion- I know many apartments in the Edgewood Puyallup area charge people an extra 30 a month for a groundskeeper to come take their trash from them five days a week. I'd honestly suggest looking into this, because I've talked to many neighbors and I'm sure they would support it I know it's a long shot but just a little suggestion possibly an extra money maker for the company
Hello Chelsey: Thank you for the five-star review. We love having you as a part of our Country Gables APartment family.
|Recommended: Yes
Awesome, quiet and close to work — Awesome, quiet and close to work
Hello James: Country Gables apartments are located in an amazing location in Puyallup WA. Being close to Merdian, downtown, shopping centers, and Good Samaritan Hospital. I hope you are enjoying living at Country Gables Apartments for the past few years. Kiran Czerwinski
|Recommended: Yes
Absolutely Love here — Manager to maintenance staff all are great
Hello Prabhjot, Thank you for the amazing review and the kind words.
|Recommended: Yes
Its nice — It's nice
Hello: Thank you so much
|Recommended: Yes
Nothing but good things — I'm so grateful to have my apartment. The staff here are wonderful. the structure itself is great. I have no complaints at all.
Hello Connor: Thank you so much for your amazing feedback.